2023-10-05
Why Use Microsoft Power BI for Your Business?
What is Microsoft Power BI?
Microsoft Power BI is a data analysis and reporting platform developed by Microsoft, designed to help businesses turn raw data into valuable insights and engaging visualizations.
Advanced and Interactive Visualizations
One of the primary reasons to use Microsoft Power BI is its ability to provide advanced and interactive data visualizations. With Power BI, you can create customized charts, tables, and dashboards to monitor your business's performance in real-time. These visualizations enable you to make more informed decisions and better understand data trends and patterns.
Microsoft Power BI allows you to explore data in depth and create interactive reports to address key business strategy questions. This allows you to quickly identify opportunities or issues and take appropriate actions.
Integration with Excel and Other Data Sources
For many businesses, Excel remains a fundamental part of their workflow. With Microsoft Power BI, you can easily integrate data from Excel and other important data sources. This centralizes your data and allows for more efficient analysis. Additionally, you can automate data updates, saving you valuable time.
Integration with other data sources, such as SQL databases, cloud services, or third-party applications, makes Power BI a versatile solution for data analysis. You can bring all your key data into one place and analyze it to gain a comprehensive understanding of your business strategy.
Microsoft Power BI is a powerful tool for data analysis that can transform the way you manage your business. With interactive visualizations, integration with Excel and other data sources, and many other advanced features, Power BI helps you make better decisions and develop your business more efficiently.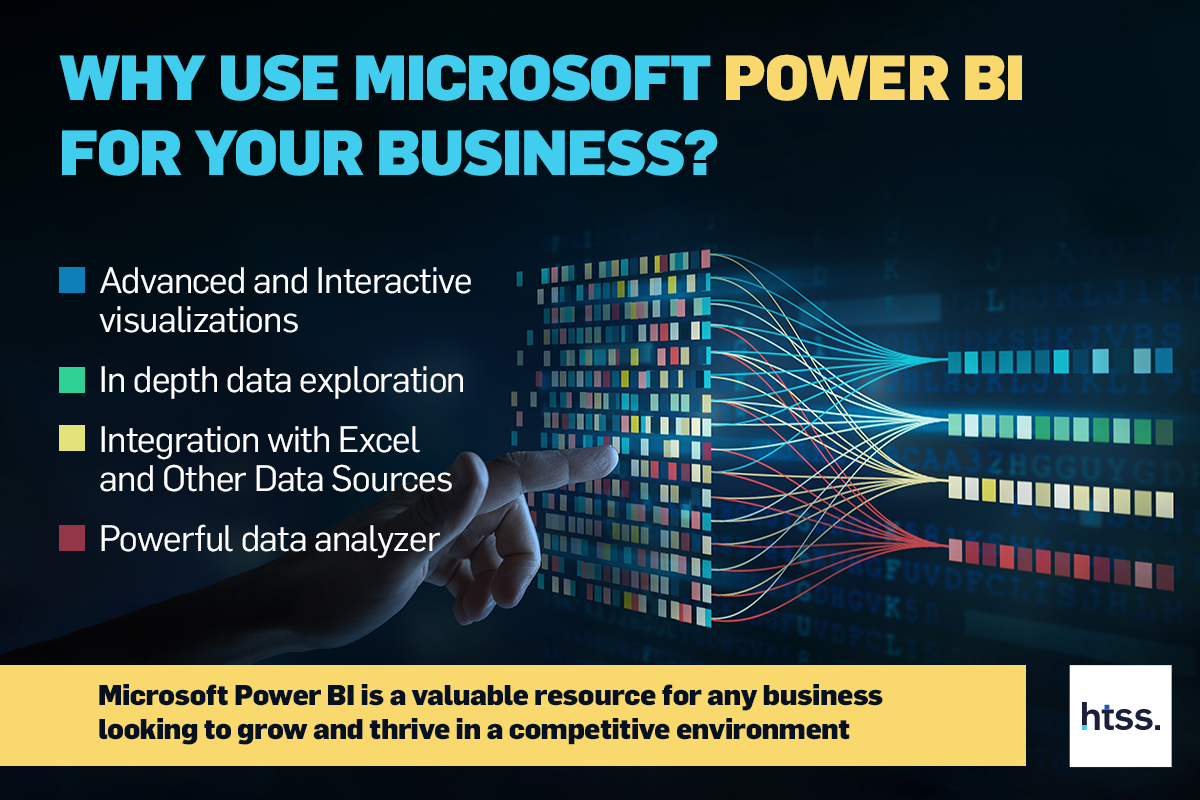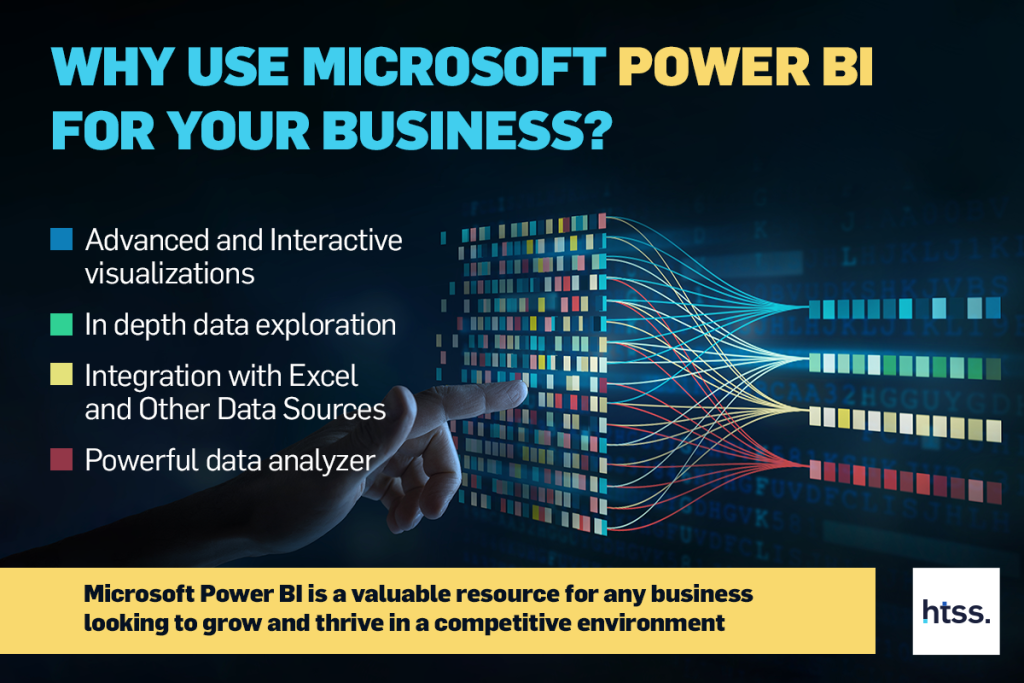 In conclusion, if you want to gain a competitive advantage and manage your business strategy intelligently, Microsoft Power BI is the right solution. With the power of data analysis, you'll be able to identify new opportunities and adapt to market changes more effectively.
To make the most of Microsoft Power BI and integrate this platform into a complete ecosystem of software solutions, we recommend consulting our services. HTSS is an expert in developing and implementing customized software solutions that can help you optimize your processes and achieve your goals more efficiently.
Microsoft Power BI is a valuable resource for any business looking to grow and thrive in a competitive environment. With its advanced data analysis and visualization features, Power BI can help you make better decisions and improve your business's performance. Don't hesitate to explore all the benefits it offers and consult our services to make the most of this platform.
Learn more from one of htss consultants.