About Sun Wave Pharma
Sun Wave Pharma is the number 1 pharmaceutical company in the field of Alternative Medicine that promotes a wide range of natural products in the fields of Gastroenterology, Obstetrics & Gynecology, Urology, Cardiology, Diabetology, Endocrinology, Neurology, Psychiatry, Orthopedics, Dermatology, Pediatrics, Neonatology, Pulmonology and ENT through 9 strategic divisions and 254 field representatives, covering the whole of Romania.
The company's mission is to bring a new perspective on the benefits of natural products for health professionals and to contribute significantly to improving the health and quality of life of patients.
The challenge
The need to implement an information system to ensure:
reliable, scalable technology, easily adaptable to market requirements and to guarantee a long-term investment
common nomenclature of products and partners with the possibility of following customers and suppliers up to the level of working point
segmentation and tracking of the product portfolio at the level of therapeutic groups
flexible way of managing business conditions with customers and suppliers
the possibility of defining a sales hierarchy based on which the daily and monthly objectives can be followed at the level of sales operator, ASM, PSR, MSR and BUD
easy definition and management of the physical structure of storage spaces by types of storage areas, by storage areas, rows / color, types of locations and locations
complete flow of operations and existing documents in a warehouse: reception, moving the goods to the location, picking and delivery
automation of logistics processes so that the introduction / processing of documents can be done by scanning barcodes
correct visibility on stocks
integration with sales force automation (SFA) systems
increase the order processing capacity by ensuring an automatic replenishment at the picking location level
correct management of packaging or promotional materials
control over the credit limits set at customer level and the possibility to follow the due invoices
interfacing with courier services
planning and allocating human resources
exchange of electronic documents with customers (invoices, notifications of outstanding invoices, balance confirmations, issuance of payment orders)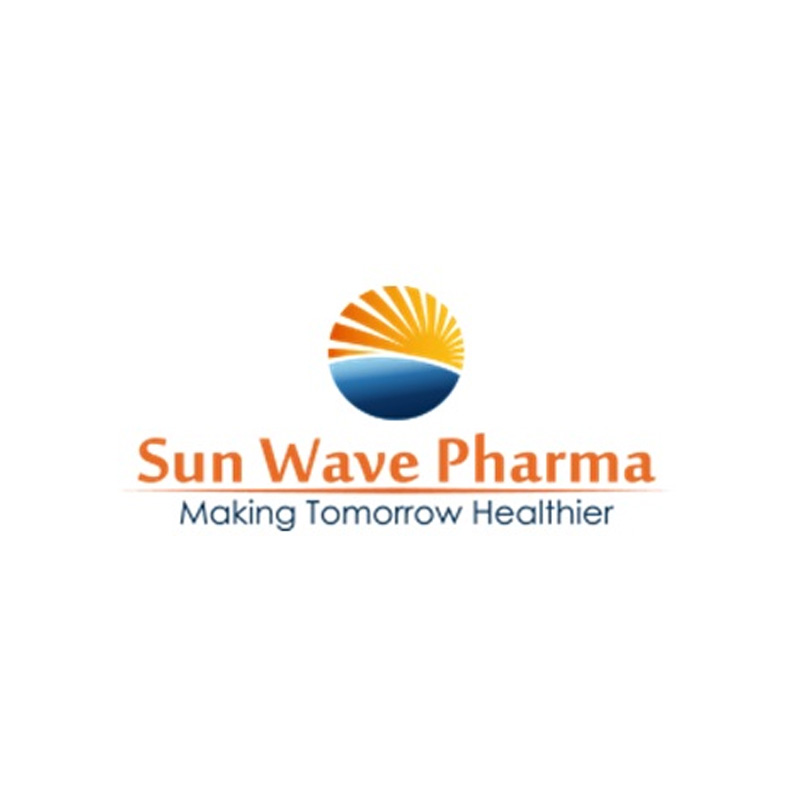 Why DataKlas
DataKlas applications are specially developed for organizations operating in an evolving economic environment, adaptable to change.
Through the DataKlas Wholesale and DataKlas Financial solutions, it is possible to follow the complete accounting records, in the systems – Romanian Accounting Standard (RAS) and International Financial Reporting Standard (IFRS), as well as ensuring the national coverage through support on multiple deposits.
The software solutions offered by HTSS represented the No. 1 option of Sun Wave Pharma, bringing the following functionalities:
Efficient organization by defining employees and classifying them into categories:
– managers, delivery agents
– sales agents, sales operators, logistics operators (collectors, verifiers), collection operators, cashiers
Defining the sales hierarchy: MSR (PSR) – ASM – BUD
Facilitating financial operations through the function of defining banks, bank accounts configured at partner level, defining currencies with the management of exchange rates, including the automatic takeover of the exchange rate on the NBR website
Streamlining the territorial organization by defining countries / counties / cities / national areas and commercial areas with the framing of the partners' working points at the level of the commercial area
Management of customs classes (setting the percentages of customs duties, customs commission) and related customs codes
How to configure data import based on Excel file
Facilitating management by defining the packaging structure at product level, by type of material / packaging: paper / plastic / metal, etc., as well as defining specific attributes
Partner management
Possibility to view the stock from other warehouses, by granting cross docking invoicing rights for situations in which sales operators find that for certain products there is no stock in the local warehouse, to which they belong, and decide to invoice the customer's goods from another warehouse
Efficient operation of the accounting system by assigning users as financial account managers and allocating a list of clients, so that they can manage the settlement of invoices in balance by allocating on collection documents
Increased security due to the traceability of the operator and the moment of operation for the last modification made in the system
Implementing an audit mechanism on any of the tables in the database
Increased traceability by defining types of storage areas (Reception, Sales, Quarantine, Damaged, Expired), defining storage areas, defining stations and defining locations at the storage area and station level
Optimal development and in an organized way by setting the operating schedule and the forecast generation schedule
Minimizing errors in the warehouse by accurate visibility of the stock in all locations and stages of transit, allowing the identification of the product and the existing quantities in stock, regardless of its operating stage (in Reception, in the Picking area, in the Reserve area, in the Quarantine area, on the order of moving from one location to another, etc.)
The system offers the visibility of the stock from other warehouses in its own network, thus contributing to the reduction of storage times and expenses through the cross-docking invoicing option.
Ensures the accuracy of the physical stock, without stopping the activity of the warehouse
Efficiency of labor management, allowing the warehouse manager to evaluate the individual activity of each warehouse worker by: number of orders, number of lines collected, average number of lines received / collected, quantity collected over various time intervals (minutes / hour / day / month), non-conformities in the processes of Reception, Putaway, Picking and Delivery
Call center module
Reducing the risk of errors due to the financial module that allows the management of collection documents (promissory notes, CEC, payment orders, receipts by tax receipts, discount document) and payment documents (payments by credit notes, by payment order, supplier return documents), as well as their allocation on sales invoices, respectively on incoming invoices, thus ensuring the highlighting of all uncollected or due and uncollected invoices, the highlighting of all unpaid incoming invoices
Centralization of all collection, payment, reversal operations being done at Head Office level due to the financial module, which also allows the management of centralized credit limits
"The implementation of the DataKlas application suite allows us to streamline the activity of the sales force by identifying the product and the quantities in stock, regardless of its operating stage, monitoring the number of orders processed, the number of lines that were collected and the number of received lines. The importance is the reduction of storage times and expenses by defining, managing and traceability of all operations in the warehouse, benefits offered by this application. In short, we have become more efficient", said Mr. Gabriel Baculescu – Supply Chain Manager, Sun Wave Pharma
Features
Visibility on the stock in all locations and transit stages
Identification of the product and the existing quantities in stock, regardless of its operating stage
Monitoring the number of processed orders, the number of lines that were collected, the number of lines received, the quantity collected at various time intervals (minutes / hour / day / month), non-conformities in the Reception, Putaway, Picking and Delivery processes
Monitoring the loading degree of the operators at color level, necessary times for collecting the goods from the pending collection orders, necessary times for completing the orders already in the collection / collection process
Optimizing warehouse processes by using barcodes
Confirmation of transactions and communication of internal operations by scanning barcodes
Operation of reception sheets by scanning barcodes
Scanning pickup orders at the time of collection, station level scanning and scanning by the verifier
Possibility of receiving the goods in the regional warehouses
Supports automatic goods moving operations within the warehouse, depending on the condition of the goods versus the current location
Supports integration with automatic PEEM and semi-automatic belts
Integration with courier services (FAN Courier) – transmission of information about AWB parcels, generation and printing
Monitoring the number of orders processed, the number of lines that were collected, the number of lines received. Grouping several orders in a "wave / batch" and launching them in collection, depending on the daily schedule of transport races
Visibility on customer orders (number of orders, volumes, number of processing lines, number of units), correlated with the use of the delivery route management module (organization of deliveries on routes) and with the INBOUND activities (reception, storage), OUTBOUND (picking, packing, delivery)
Planning and allocating part-time or full-time human resources depending on the daily / weekly loading level of the warehouse
Reducing storage times and expenses by performing cross-docking operations