2023-10-05
What is Power BI: A guide to Microsoft Power BI
In today's data-driven world, making informed decisions is of great importance to both managers and organizations. Access to accurate and usable information is key to staying competitive and achieving success. Microsoft Power BI, a powerful business intelligence tool, is designed to do just that – turn raw data into valuable information.
What is Power BI?
At its core, Power BI is a suite of business analytics tools that lets you analyze data and share insights. It's part of the Microsoft Power Platform, a collection of tools for building and deploying applications, automating workflows, and analyzing data. Power BI allows users to connect to diverse data sources, transform and model data, create interactive reports and dashboards, and share them with others. Whether you're a business analyst, data professional, or decision maker, Power BI provides an easy-to-use platform for making data-driven decisions.
Key features of Power BI
Data connectivity
Power BI can connect to a wide range of data sources, including databases, spreadsheets, cloud services, and even live streaming data. This flexibility ensures you can access the data you need, no matter where it is.
Data transformation
Power BI's Power Query Editor lets you model and transform data before analysis. You can clean, merge, and reshape data to suit your specific needs, making it easy to work with diverse data sets.
Data modelling
With the Power BI data model, you can create relationships between different data tables, ensuring seamless data integration and accurate analysis.
Interactive views
Power BI offers a wide range of interactive visualization options, including graphs, maps, tables and more. You can create dynamic reports and dashboards that allow users to explore the data for themselves.
Natural language queries
Power BI supports natural language queries, allowing users to ask questions in plain language and receive relevant visualizations in response. This feature makes data exploration more accessible to non-technical users.
Data sharing
You can share Power BI reports and dashboards securely with colleagues and stakeholders. You have control over who can access your data, ensuring data governance and security.
Integration
Power BI integrates seamlessly with other Microsoft products such as Excel, SharePoint, and Azure services. This integration allows you to leverage your existing tools and investments.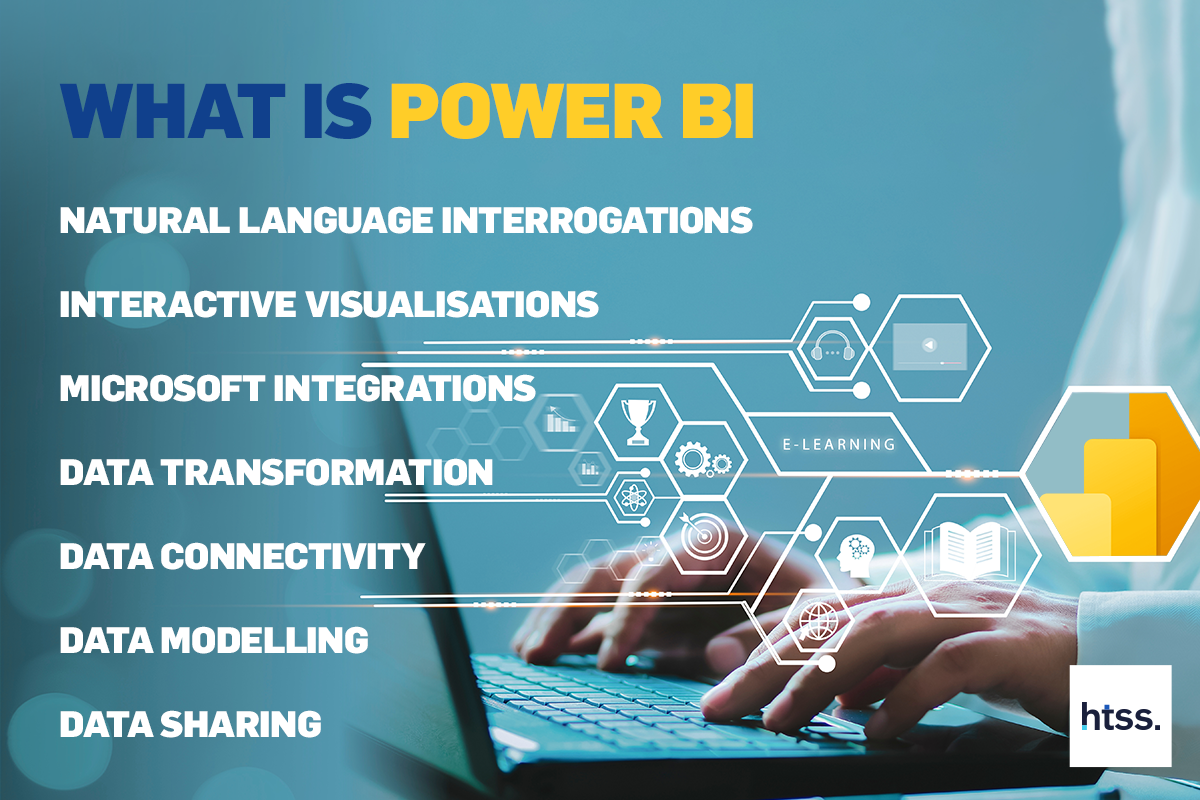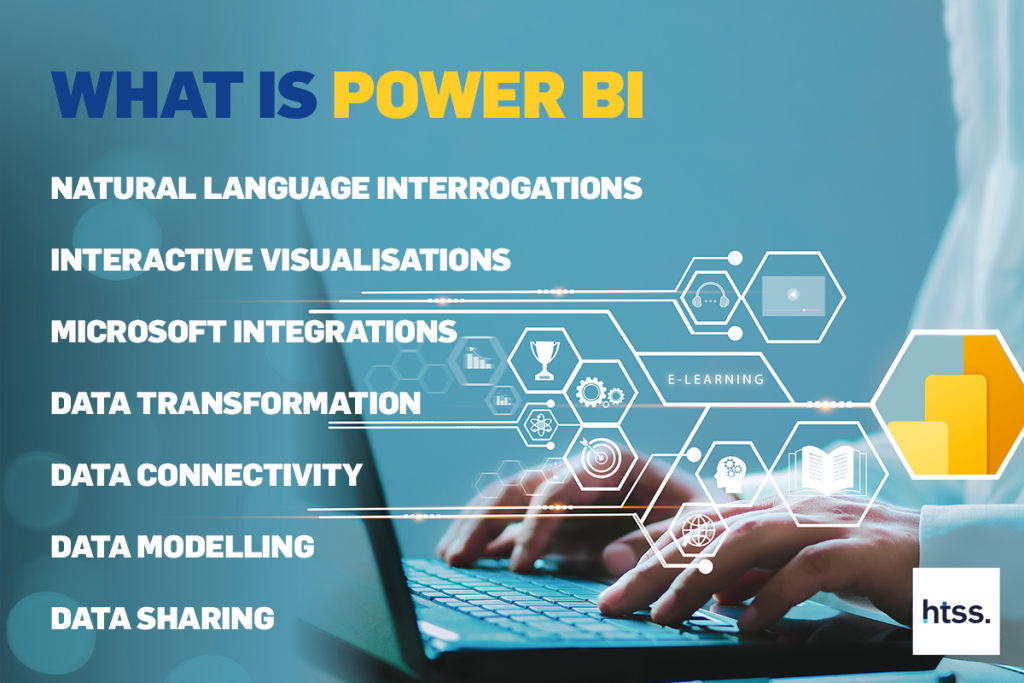 Who can benefit from Power BI?
Power BI is a versatile tool that can benefit a wide range of users and industries. Here are a few examples:
Business Analysts: Analysts can use Power BI to explore data, create reports, and discover insights to inform strategic decisions.
Data scientists: Data scientists can use Power BI to visualize and share their findings with a wider audience.
Managers and executives: Managers and executives can use Power BI dashboards to monitor key performance indicators (KPIs) and track business performance in real time.
Sales and marketing teams: Sales and marketing teams can analyze customer data, track campaign performance, and make data-driven decisions to optimize their strategies.
Educators and researchers: Power BI can be used in academia and research to analyze and visualize data, making complex information more accessible.
Ready to discover the power of data with Power BI?
Our team of experienced consultants is here to guide you on your data journey, from implementing Power BI to creating custom solutions tailored to your unique needs.
Contact our consultants for a personalized consultation and discover how Power BI can transform your business.