About Grup Prima
PRIMA pharmacies are currently located in the cities of Craiova, Bailesti and Filiasi. In 2012, PRIMA Group launched on the pharmaceutical market under the name of PRIMA: a new competitive chain in full development.
The quality of PRIMA Pharmacies is not only found in the products, but also in the personal competencies. Qualified, dynamic pharmacists with a developed sense of communication are at the disposal of patients with kindness. Train young students of the faculties of Pharmacy and respond to training requests (student practice). Carries out humanitarian and philanthropic activities to promote health (people in need, the elderly, disadvantaged children).
The challenge
The need to develop an IT system that meets the innovative requirements of Grup Prima. The ideas of organization, the inventiveness of the management and the desire to stand out generated the need to implement a software solution to support the desired growth. From the very beginning, Grup Prima opted for the DataKlas Pharmaceutical application.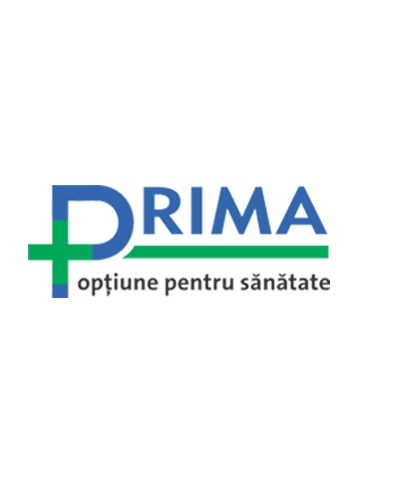 Why DataKlas
DataKlas is an application developed by HTSS for tracking and planning services provided in the pharmaceutical field. Through DataKlas it is possible to implement all the processes, to report to the Health Insurance House, as well as to verify online with the Integrated Single Information System (SIUI) and with the Electronic Prescription Information System (SIPE).
Grup Prima has chosen to use the software solution offered by HTSS, benefiting from the following functionalities:
The platform is built especially for the pharmacy chain
The Head Office module that offers total managerial control over work points
Unique nomenclature at the chain level – products, suppliers, customers – hierarchically structured
Trade policy module – discount, discount and promotion policies
Modules and functionalities offered for attracting and retaining customers
The implementation of the processes necessary to carry out the activity
Product quality assurance (quality control)
Auditing user activity
Building the platform and integrating the latest technologies
Integration of all DataKlas solutions
Real support 24 hours a day
"Prima Pharmacies were established to provide our patients with up-to-date pharmaceutical services.Being a competitive pharmaceutical chain, in full ascent, and in order to put into practice the innovative ideas, in time it became necessary the presence of an integrated computer software, open to the development idea.
DataKlas has met our requirements and gives us a complex, centralized way of working every day, based on the idea of ​​professionalism and quality.
… The FIRST software option for pharmaceutical chains, for a complete control of the working points, remains the DataKlas application, an application that managed to technically combine our ideas for health, "said Ms. Carmen Mihai – IT Development Director, Prima Pharmacy
Features
All activity is carried out in a single application – DataKlas, and the services are offered by a single provider – High-Tech Systems & Software
The main documents resulting from the pharmacy activity are automatically stored in the accounting, with corresponding accounting notes
Maintenance of the patient database and loyalty cards
Registration of medical documents: compensated and free prescriptions, uncompensated prescriptions, etc.
Import of nomenclatures from CANAMED and MEDEX
Real-time reporting of services to the Single Integrated Information System (SIUI)
Downloading the statement and the electronic invoice in relation to CAS
Generating operational reports and decision management reports using the Business Intelligence module Downloading the statement and the electronic invoice in relation to CAS